BENEFIT
Vehicle branding that stands out and differentiates you from the competition.
Services that Give Pet Care Professionals Confidence
At Wag'n Tails, our mission is to help mobile pet care professionals be successful! As an organization, we strive to not only provide our customers with best of breed vehicles but also value-add services that help ensure their success such as: vehicle branding, a detailed guide for mobile pet care business success, vehicle training and a ride-along program, financing or leasing support, and an online parts store.
BENEFIT
A comprehensive mobile pet grooming or veterinary business success guide to help you win!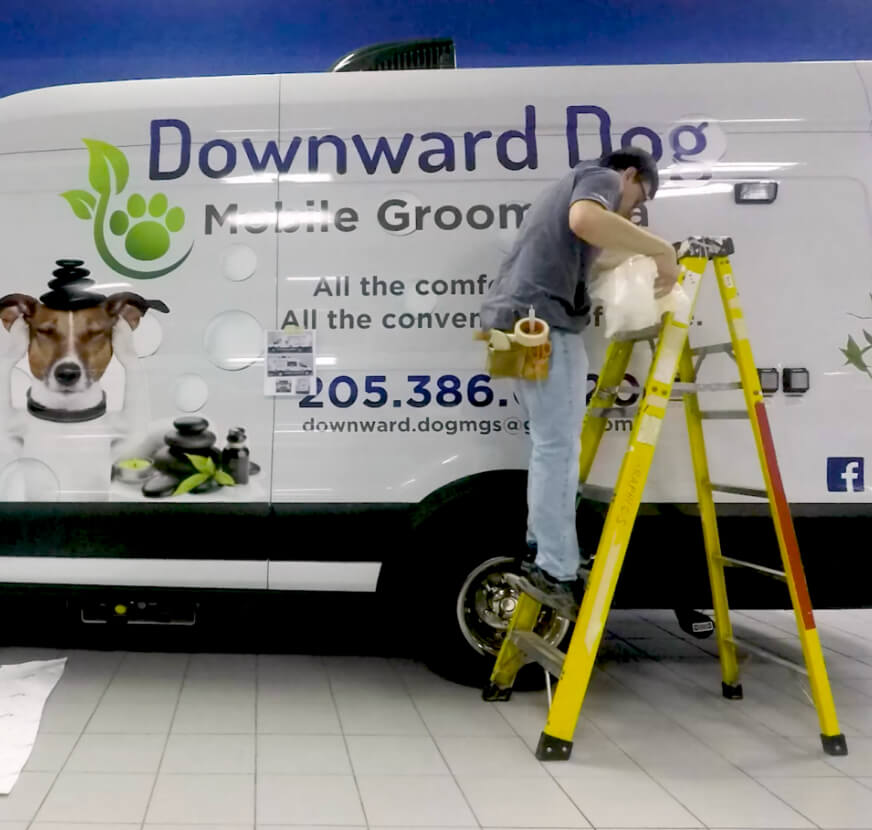 Branding Services that Differentiate Your Mobile Pet Care Business
Wag'n Tails knows that your vehicle graphics are one of the most effective and economical forms of advertising for your mobile pet care business. We have a branding services team in-house that makes the process very simple and affordable for you and covers everything from concept design to application on your vehicle. Our designers are collaborative with you about your ideas or can work with art from other designers as well.
We use the highest quality 3M films and industry leading printers to create the longest lasting, most attractive and memorable vehicle graphics possible. We can build this cost into your total vehicle purchase price or lease rate, so that it does not lead to downtime and additional start-up expenses after pick-up or delivery of the vehicle.
We export your new company art for use on business cards, websites, apparel and so forth. Our branding team takes an important element of your business and reduces the complexity by applying our experience and expertise.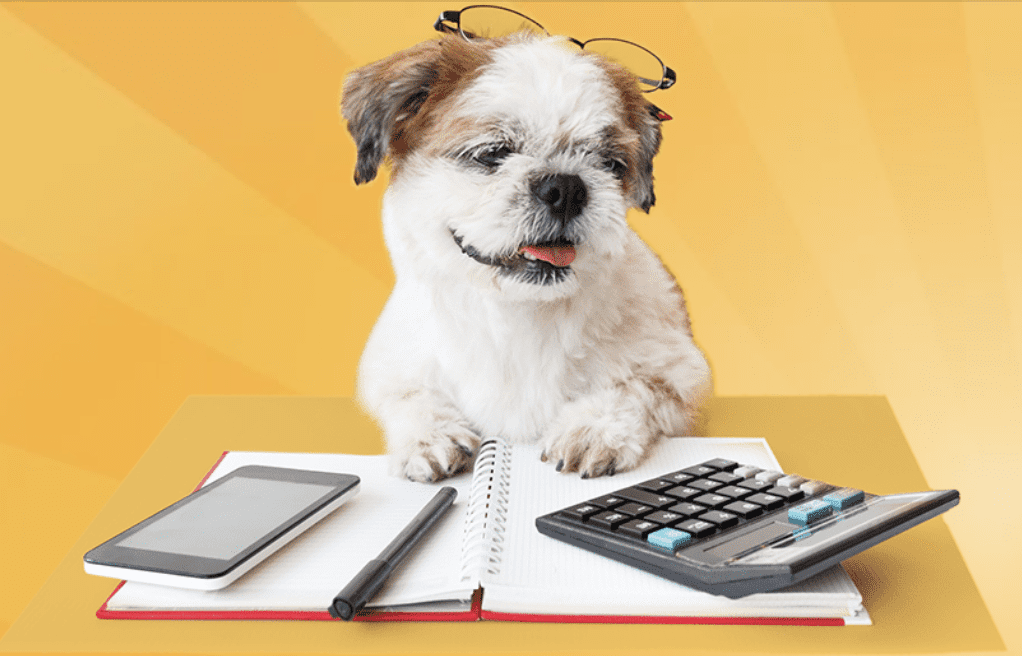 Mobile Pet Care Business Success Guide
The Wag'n Tails Mobile Pet Grooming Business Success Guide and Mobile Veterinary Business Success Guide are educational resources that teach pet groomers and veterinarians how to build a successful mobile business that they can be proud of and feel good about. These tools are time-tested and proven and include valuable information ranging from pricing strategy to client scheduling and rebooking best practices, marketing and sales techniques, budgeting, vehicle maintenance, and so much more. Wag'n Tails also provides business consulting services to customers in need of additional support.
Contact us today to learn more about our Mobile Pet Care Business Success Guide!
Contact Us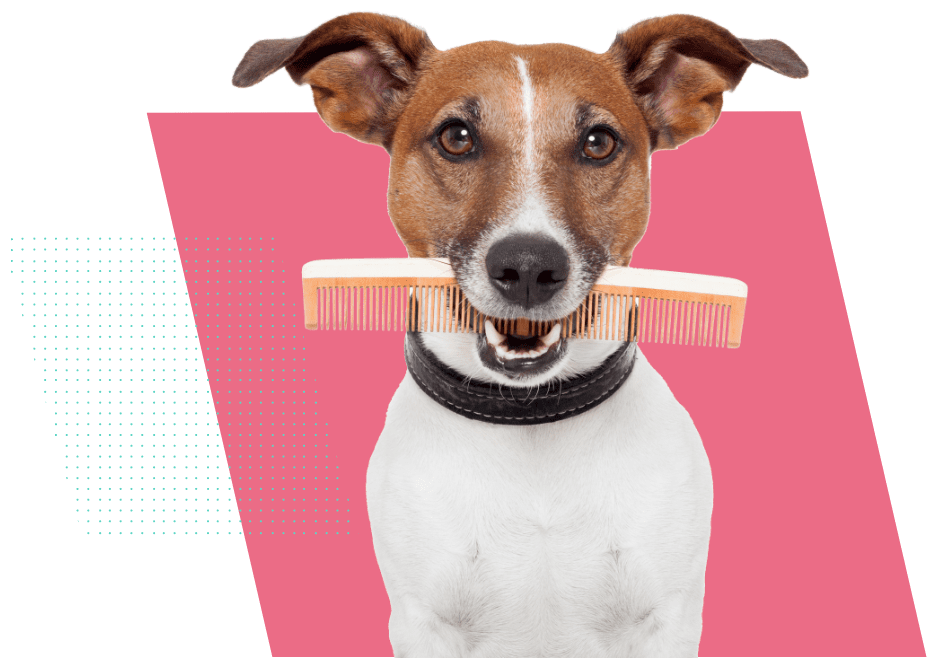 Vehicle Training and Ride-Along Program
It is very important to us that every Wag'n Tails customer be trained to effectively operate and maintain their vehicle.  Being comfortable and confident in your vehicle will allow you to be at your best for both pets and parents. Whether you are picking up in person or going to have your vehicle delivered to you, we have an extensive selection of training and support videos that you can access on the Wag'n Tails website.  This is possible via your Wag'n Tails login information.  Additionally, we have our Customer Care team available to answer any questions that you may have during our regular business hours.
If you recently graduated from Pet Grooming or Veterinary School, or are new to mobile pet care and interested in a Wag'n Tails Vehicle, we offer a Ride Along Program that will help you become familiar with a Wag'n Tails vehicle and give you firsthand experience in the day-to-day activities of mobile pet groomer or mobile veterinarian.
Contact
Affordable and Flexible Financing Solutions that Support Your Business
Mobile pet care is the future, and Wag'n Tails is committed to helping pet groomers and veterinarians purchase or lease a Wag'n Tails vehicle. Whether you have decades of professional pet care experience and top-tier credit scores or you are a recent graduate of grooming or veterinary school with limited credit history and student loans, we work with hard-working and dedicated pet care professionals to find the right monthly payment solution. We understand the earnings power of both a mobile pet grooming and mobile veterinary business and recognize how valuable a Wag'n Tails vehicle truly is. Wag'n Tails will work with you and our lending or leasing partners to make the approval process as straight-forward, easy, and accessible as possible.
Learn More
Current Factory Rebates, Rates and Incentives
Ram Incentives
No incentives at this time.
 Transit Incentives
No incentives at this time
Mercedes Incentives
No incentives at this time.
Ford E-450 Incentives
No incentives at this time.
Trailer Incentives
No incentives on the Wag'n Tails trailer are being offered at this time.
"I have owned my Wag'n Tails Pet Stylist Elite for over two years. I have a waiting list of new clients and plan to buy my second Pet Stylist Elite this year. My Wag'n Tails vehicle conveys the professional image that clients appreciate and have come to expect from my premium at-home grooming service."
Nicole Roma
"Being a mobile groomer is great for numerous reasons. Some of the top benefits for me are: setting my own hours, working when I want to, and making as much money as I need. Another big plus is that the Pet Stylist Elite is really fun to drive!"
Denise Davis
"There is life after the salon! My Wag'n Tails vehicle has proven to me that there is indeed life after the salon. I have rediscovered my craft in a relaxed and stress-free atmosphere, and I can now give my full attention to the pets in my care and their owners rather than to the ringing phones, client distractions, or daily commotion of a busy salon."
Teri DiMarino
"When I was 19 years old, I told my parents that I wanted to be a dog groomer. They told me to go out and get a real job. Well, after 20 years in corporate accounting, I spent my bonus on grooming school and now I have my very own mobile pet grooming business. I guess that I finally have a 'real job'. I wish that I had done it 20 years ago."
Julie Beeman
View All Testimonials