Breaking Down Mobile Dog Grooming Prices
Uncategorized
|
8 min read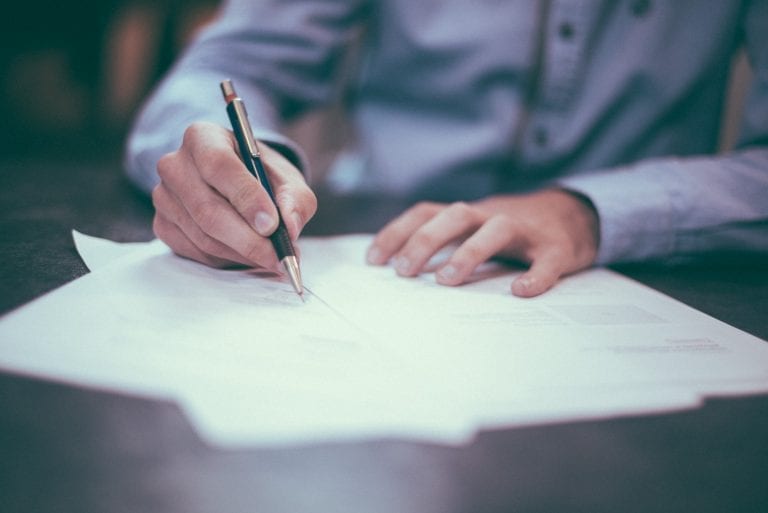 Breaking Down Mobile Dog Grooming Prices
The idea of owning your own mobile pet grooming salon can sound far-fetched. But with the ongoing rise of the pet care industry—and dog grooming in particular—there's never been a better time to chase after your dreams. However, To find success, you'll need to understand how to best price mobile grooming and market your services. 
That's where we can help. 
We'll crunch the numbers for you so that you can better understand how to turn a significant profit. That way, you can focus on being your own boss, enjoying the career of your dreams, and providing your customers quality, professional service. We are here to teach you how to start a mobile pet grooming business.
Remember: With the right support, anything's paw-ssible! 
The Rise of Pet Grooming
Over the last decade, the amount of money pet parents in the U.S. spent on their furry family members doubled, leading pet care to become a $99 billion a year industry in 2020. That's a lot of pets and a lot of money! 
Part of this growth is due to the increased popularity of pet grooming. In the past, grooming was seen only as a luxury—a way for dog owners to pamper their loved ones, or prepare them to be shown in competitions. 
Now, more and more pet parents are learning the important role grooming plays in their pet's overall health and well-being. Regular bathing, hair cutting and brushing, ears and eyes cleaning, nail clipping, flea and tick treatment, and dental care significantly reduces the risk of infections, flea and tick infestations, and other health issues. And with 63.4 million households in America owning at least one dog, groomers are in high demand as there are many pet grooming benefits. 
In fact, by 2026, dog grooming employment is expected to grow by at least 19%. 
If you've ever thought about starting your own mobile dog grooming business, now's the time to make your mark on this industry. But to ensure you're not an underdog in the rapidly-growing world of mobile pet grooming, let's discuss how to effectively price and market your services to give you a competitive edge. 
Mobile Dog Grooming Prices 
On average, mobile pet groomers will charge around $75 for dogs under twenty pounds. But mobile dog grooming prices can vary based on a number of factors. 
To determine the best pricing for your services, it's important to consider the following: 
Dog size

– Larger dogs, such as German Shepherds, Huskies, and Sheepdogs, take longer to groom. Their size also means you'll need to use more shampoo to thoroughly clean them. Plus, larger dogs require a bit more strength to maneuver than a Pug or a Chihuahua, so your grooming service price should reflect this extra work. 

Breed

– Dogs such as Poodles and Bichon Frises have thick, curly fur that requires more maintenance than short, smooth fur seen in breeds like Boxers or Italian Greyhounds. With curly coats, special attention must be paid to brushing, as this type of fur is more prone to developing knots and matts.
Whereas most average dogs will only require one to two hours to groom, dogs with particularly difficult coats, like those seen on a Puli can take over three hours of work. That's why some pet groomers choose to charge by the hour. 
Type of service

– Services such as brushing teeth, nail clipping, ears and eyes cleaning, and administering flea and tick medication can be considered add-ons to your standard grooming package. To cover the costs of the additional work and equipment required, you can charge extra for these services. 

Your area

– Mobile pet grooming prices also depend on the area served. If you live in a city with a higher cost of living, such as New York or Los Angeles, it makes sense to charge more than you would in a suburban area. That's why pet grooming prices in the Northeast tend to be higher than pet grooming prices in the Midwest. 
Typically, clients are willing to pay for the convenience and the healthier experience for their pets. This is why mobile grooming services warrant a 20-30% price premium compared to brick and mortar grooming salons . 
Boutique Salon Prices vs Pet Store Chain Prices 
Boutique pet grooming salons usually charge slightly lower prices than mobile pet groomers. For instance, 4 Grooming in Glendale, California offers a full grooming package for $60. This service includes a bath, haircut, ear cleaning, nail trim, anal gland expression, dental care, and removal of any matts if needed. 
But boutique salons can't offer the convenience of bringing the salon to the customer. Plus, they're a less profitable option if you're looking to open a pet grooming business. These traditional brick and mortar stores have significantly more overhead costs to account for, such as rent, heating and air conditioning, electricity, water, waste, and employee salaries.  
Pet store chains, such as Petco and Petsmart, offer the most affordable full pet grooming services. At Petco, you can expect to pay $45 for small or medium-sized dogs, $50 for large dogs, and $80 for extra large dogs. Similarly, Petsmart boasts grooming prices between $30-$87. 
To maintain a profit despite their reduced costs, these chains try to groom as many dogs as possible in a single day. This means sacrificing quality, on top of losing the convenience and personal touch that mobile groomers provide. 
Why Mobile Dog Groomers Can Charge More
When it comes to providing for their four-legged friends, pet parents are willing to pay for quality, personalized service that keeps their pets looking and feeling their best. 
As a mobile dog groomer, not only can you provide this quality service, but by bringing the mobile salon directly to the client, you also offer a number of other benefits. 
Mobile dog groomers: 
Save time for clients

– Many pet parents struggle to find time in their busy schedules to take their pet to the groomer. This is especially true if they're only free at times when pet salons are typically closed. Since mobile groomers can set their own hours, they can better accommodate clients with unusual schedules. 

Help clients with multiple dogs

– Pet parents who have more than one dog often have to make multiple trips to the groomer each month. With a mobile groomer, every dog in a household can be groomed on the same day. 

Eliminate stress for anxious dogs

– For some dogs, young or old, traveling in a car can be stressful and challenging, or even cause car sickness. Many salons also crate dogs while they wait their turn to be groomed, which can cause significant anxiety. By eliminating the need for travel and the need to be in a crate, mobile groomers make it possible for these dogs to experience the pampering and health benefits of grooming, without leaving the comfort of their homes. 

Provide convenience and peace of mind

– While all pet parents can appreciate the convenience of a mobile groomer, home-bound clients, such as seniors or those with disabilities, especially benefit from this service. 
Mobile groomers also provide a safe, socially distant option for pet parents concerned about the spread of Covid-19. 
Let's Crunch the Numbers
As a mobile groomer, you have total control over the cost of your services, as well as the number of dogs you groom in a day. With a Wag'n Tails vehicle and the right pricing model, you can make $120,000 or more annually with your mobile grooming salon. 
Chew on this: Monthly overhead costs for the Wag'n Tails Ultra Groom (a standard grooming vehicle) include your lease payment, fuel, vehicle and business insurance, supplies, maintenance, and phone costs. These expenses total approximately $2,125. In groomer speak, that's the equivalent of grooming 28.4 dogs per month. 
This means that in a thirty day month, if you groom only one day a day (at an average of $75 per dog), you'll earn more than what you need to break even. And that doesn't even account for larger dogs, high-maintenance breeds, special services, or tips! 
By grooming an average of six dogs a day, working five days a week, you can earn $9,900 every month. Even after your overhead costs, you're still left with $7,775. 
Are you making that kind of money at your current job?
Ways to Market Your Dog Grooming Business
Aside from competitive pricing, there are a number of ways to draw clients to your business and keep them begging for more. 
One strategy is to reach out to veterinarians in your area. Ask if they're willing to display flyers or business cards to help promote your mobile grooming salon to their customers and pet patients. In return, you can do the same for them with your clients.
You can also market your business by offering special discounts, such as:
Discounts for repeat clients (i.e. book 5 grooming services and your 6th is free!)

Discounts for new clients (i.e. 10% off your first service)

Discounts for client referrals (i.e. if an existing client refers a new customer, they both receive 5% off their next service)

Discounts for bundling grooming services as opposed to booking a la carte 
Plus, if you purchase or lease a vehicle from Wag'n Tails, you'll gain access to our in-house branding team to help you with graphics for your vehicle and branding designs for your business cards, website, and other promotional materials. 
Profits That Will Get Your Tail Waggin'!
With a mobile grooming salon, your career as a professional dog groomer is not only paw-sibble—it's profitable. Especially if you partner with Wag'n Tails. If you are wondering how to be a pet groomer, Wag'n Tails is here to help.
With decades of experience designing, engineering, and manufacturing specialty vehicles for the mobile pet grooming industry, Wag'n Tails is the best resource for starting a successful dog grooming business. Wag'n Tails provides each of its customers with a comprehensive mobile pet grooming business success guide and other valuable services that help ensure customer success. So don't wait another day! Experience the benefits of being your own boss, setting your own hours, and providing quality service to the best customers around—pets. Contact us today!
Sources: 
Veterinary Schools. How to Become a Dog/Pet Groomer. https://www.veterinaryschoolsu.com/grooming/ 
Home Guide. Dog Grooming Prices. https://homeguide.com/costs/dog-grooming-prices 
MyPetNeedsThat.com. How Much Does Mobile Dog Grooming Cost? https://www.mypetneedsthat.com/mobile-dog-grooming-cost/ 
Thumbtack. How much does a dog groomer cost? https://www.thumbtack.com/p/dog-grooming-prices
Pet Grooming Prices. Petco Grooming Prices. https://www.petsgroomingprices.com/petco-grooming-prices/
Top Dog Tips. How Much Does It Cost to Groom a Dog in Salons. https://topdogtips.com/dog-grooming-prices/