The Benefits of Expanding Your Target Market with Mobile Services
Uncategorized
|
5 min read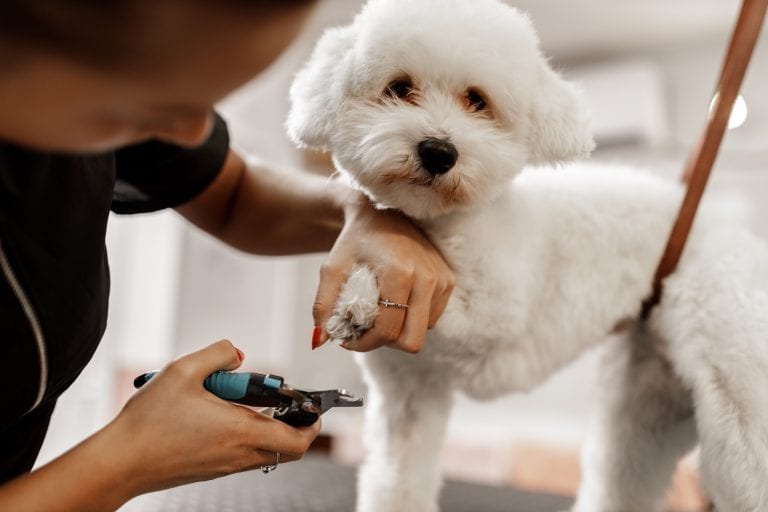 Whether you spend your days pampering pups as a pet groomer or healing furry companions as a veterinarian, one fact remains the same—you love animals. You've dedicated your life to helping our four-legged friends look and feel their best. 
But if you're working out of a brick and mortar salon or practice, your helping hands can only extend so far. With mobile services, you can expand your target market so that no pets miss out on your quality care. That's why mobile grooming and veterinary services are becoming an attractive option for many pet care providers. 
If you're ready for an increase in clientele, earnings, and the amount of thankful puppy kisses you receive daily, keep reading. We'll discuss the many mobile veterinary service and pet grooming benefits you can expect. 
The Increased Demand for Mobile Services 
Mobile grooming and veterinary services have become an increasingly popular option for pet parents everywhere. With mobile services, pet parents can ensure their fur babies receive quality, preventative healthcare without having to leave the comfort of their homes. 
The convenience of mobile grooming and veterinary services are especially beneficial for pet parents who:
Work long or odd hours

– Finding the time to drive to the groomer or vet can be difficult for those with busy schedules that may not match up with the times traditional grooming salons are open. 

Are homebound due to disability or injury

– For elderly and disabled pet owners, driving to the groomer or the vet may not be an option. 

Have multiple pets

– Households with multiple pets often have to make multiple trips to the groomer or vet. But with mobile services, every pet in a home can be treated on the same day. 

Anxious pets

– Traveling in the car or spending time in a new environment can be traumatizing to many pets, especially house cats who aren't used to leaving their homes. 

Concerns about COVID-19

– These days, maintaining our safety and health means limiting the amount of people we come into contact with. With mobile services, pet owners don't need to worry about spending time in a crowded veterinarian office or grooming salon. 
The Advantages of Veterinarian Home Visits
Taking a dog or cat to the vet can be a traumatic experience—for both the pet and their owner! In fact, 58% of cat owners admit to avoiding annual vet visits because they believe the experience is too stressful for their feline friends. 
Many pets understandably express discomfort and anxiety while at the vet. They're in an unfamiliar place, surrounded by new sounds and smells, and all the while, a strange human is handling them. It's a situation that would make anyone uncomfortable. 
Not only does anxiety make it hard for an owner to put their pet through a trip to the vet, but it also makes it difficult for veterinarians to collect accurate medical information. 
Pet anxiety and stress can affect: 
Blood pressure readings

Temperature readings

Respiratory rates

Pulse rates

Blood glucose levels* 
*When cats are stressed and their blood glucose levels rise, it's nearly impossible for a vet to accurately diagnose cat diabetes, a common disease that affects an estimated 2% of cats.
Mobile veterinary services allow vets to examine their patients in the comfort of their homes. This significantly reduces the potential trauma of the experience and provides vets with more accurate medical data. Plus, pet owners are able to stay beside their furry friend—a comfort that's no longer possible in vet offices due to COVID-19 restrictions. 
Aside from allowing for a more accurate exam, mobile veterinary services also make it possible for pets who are disabled or injured to receive the treatment they need, even if they cannot be moved. 
The Benefits of Expanding Through Mobile Services
Whether you're considering how to start a mobile pet grooming business or provide mobile veterinary services, taking your business on the road offers a number of benefits. With mobile services: 
You can offer your current clients a more convenient, stress-free option.

This is especially appealing for those pet owners who have been dodging your annual check-up or grooming reminders because of the stress it causes their fur baby. 

You're not confined to only serving the pets in your area

. Mobile services provide flexibility and allow you to expand your service radius in a more focused and cost-effective way. According to a national survey, approximately 63.4 million U.S. households own at least one dog, and 42.7 million households own at least one cat. That's a lot of potential clients you could be providing service to.

Pet owners are willing to pay more for the convenience of mobile services.

That means by expanding your target market and increasing your clientele, you'll simultaneously increase your profits.

 

It's great advertising.

Think about all the potential clients that will see your pet grooming or veterinary vehicle on the road, in a driveway, or in a parking lot. Your vehicle is an excellent billboard and fantastic way to advertise for mobile services as well as brick and mortar salon or clinic services.
That's what we call a paw-some business model! 
Drive Your Success with Mobile Services
If you're a veterinarian or groomer confined to a brick and mortar building, you're limiting your potential clientele, earnings, and overall business growth. By offering mobile services, you open the (doggy) door to increased success and more satisfied clients. 
If you're wondering how to become a pet groomer or vet who offers mobile services, check out Wag'n Tails. With over forty years of experience, Wag'n Tails offers top-of-the-line mobile veterinarian and grooming vehicles and state-of-the-art equipment, along with support through business planning and marketing resources. 
To expand your target market, boost your profits, and raise the bar on quality pet care, contact Wag'n Tails today.
Sources: 
AAHA. Bayer-AAFP study breaks down why 52 percent of cat owners avoid regular vet visits. https://www.aaha.org/publications/newstat/articles/2013-07/bayer-aafp-study-explains-why-52-percent-of-cat-owners-avoid-vet-visits/ 
CatTime.com. Top 5 Benefits Of Choosing A Mobile Veterinarian. https://cattime.com/cat-facts/health/11261-benefits-mobile-veterinarian 
FETCH by WebMD. Feline Diabetes: Symptoms, Treatments, Prevention, and Diet Tips. https://pets.webmd.com/cats/guide/feline-diabetes-symptoms-treatments-prevention-diet#1 
Vitus Vet. Thinking of Starting a Mobile Vet Clinic? These 4 Benefits Might Surprise You. https://vitusvet.com/blog/thinking-of-starting-a-mobile-vet-clinic-these-4-benefits-might-surprise-you/